Dog Barking Solutions
These Products Can Help
When looking for dog barking solutions, sometimes the easiest ones are found no further than some of the creative toys available from your local pet store.
As we have said before on this site, one of the biggest causes of barking is that the dog is just plain bored. So this is where Kong Toys can play a major role in dog barking control. These toys not only are an excellent way for your pup to while away the hours thru chewing bliss, but the Kong Toys also allow for food or treats to be inserted into the toy which will keep your pup interested in it for hours.
During summer months, as a dog barking solution, many owners will put soft food into the toy and freeze it overnight. Before leaving for work the following day, they'll give it to their pup as a cool challenge to divert their attention from their barking as well as helping them stay cool.
Below we have listed several of the better Kong Toys available from the trusted PetSmart.com
that we felt would best fill the role of diverting your pup from barking. Note too that there are Kong Toys for puppies as well, because we all know how they like to bark too.


A few good choices to help with dog barking control...
KONG Stuff-A-Ball Dog Toys
Here's KONG's legendary, tough natural rubber in a ball designed to hold food or treats for added fun. You can even put dog toothpaste in the grooves to help clean teeth and gums as your dog chews and chomps. Irregular shape means it will bounce and roll unpredictably to keep your dog interested.
---
KONG Extreme Dog Toys for Strong Chewers
Extreme is the hardest, most durable KONG available on the market today! It's a black version of the classic red rubber KONG toy meant for power chewers, typically high-drive adult dogs.
---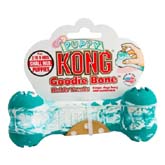 KONG Puppy Goodie Bone
Puppies need toys made just for them! Stuff this bone with some KONG treats and watch your little man learn the right way to play!
---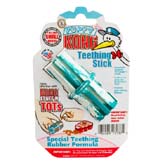 KONG Puppy Teething Stick Dog Toy
Little teeth come in...little teeth go out...big teeth come in... Puppies NEED to chew! Stuff a KONG treat inside this for puppies only toy and let them have at it!
---
Puppy KONG Stuff-A-Ball Dog Toy - Small
Special teething rubber formula soothes sore gums, gently cleans teeth, and promotes good chewing behavior. Treat dispensing feature enhances intellectual development.
Stop Dog Barking Home from Dog Barking Solutions